Bradley is a member of the International Association of Defense Counsel with over 28 years of experience litigating major casualty, personal injury, nursing home liability, insurance and commercial cases at both the trial and appellate levels.  He regularly counsels insurers on coverage matters and uniquely represents rural electric cooperatives from the boardroom to the courtroom.  He is licensed to appear in all jurisdictions of Mississippi and Arkansas and before the U.S. Supreme Court.  Throughout his career, Brad has served the state bar association and his community through numerous appointments to leadership positions.  He is a past director of the Hodding Carter Memorial YMCA where he chaired the endowment committee, past president of the Rotary Club of Greenville (2012-2013), director and past-president of his children's school, and past-chairman of the Washington County Economic Alliance where he currently serves on the Executive Committee.
International Association of Defense Counsel

Graduate, IADC Trial Academy, Boulder, CO

AV Preeminent (Peer Review Rating by Martindale-Hubbell®)

Mid-South Super Lawyers, Civil Defense Litigation, 2011-Present

Mid-South Super Lawyers, Rising Star, Civil Defense Litigation, 2010

Fellow of The Mississippi Bar Foundation
The Mississippi Bar (Unauthorized Practice of Law Committee; UPL Task Force; Client Security Fund Committee; YLD; Summer School for Lawyers Committee); Arkansas Bar Association; U.S. Supreme Court; Washington County Bar (President 2000-2001); Defense Research Institute; Mississippi Defense Lawyers Association; Council on Litigation Management
Douglas v. Burley, 132 So.3d 692 (Miss. 2012)

Knox v. Mahalitc, 75 So.3d 613 (Miss. Ct. App. 2011)

Riley v. Blue Cross & Blue Shield of Mississippi, et al.; 2011 WL 2946716 (S.D. Miss. 2011)

Knox v. Mahalitc, 2011 WL 1122940 (Miss. App. 2011)

urner v. Grumpy, LLC, 2009 WL 4908782 (N.D. Miss. 2009)

Burley v. Douglas, 26 So.3d (Miss. 2009)

Spiller v. Cherry, 2009 WL 2982953 (N.D. Miss. 2009)

Travelers Property Casualty Company of America v. Federal Rural Electric Insurance Exchange,          2009 WL 290027 (S.D. Miss. 2009)

Banks v. Hill, 978 So.2d 663 (Miss. 2008)

Foradori v. Harris, 523 F.3d 447 (5th Cir. 2008)

J.P. Morgan Chase & Co. v. Conegie ex rel Lee, 492 F.3d 596 (5th Cir. 2007)

Smith v. Captain D's, LLC 963 So. 2d 1116, 100 Fair Empl.Prac.Cas (BNA) 1745 (Miss. 2007)

Veal v. J.P. Morgan Trust Co., NA, 955 So.2d 843 (Miss. 2007)

Scottsdale Insurance Co. v. Bungee Racers, Inc., 2006 WL 2375367 (N.D.  Miss. 2006)

Duffin v. Honeywell Intern., Inc., 312 F. Supp. 2d 869 (N.D. Miss. 2004)

Twin County Electric Power Ass'n v. McKenzie, 823 So.2d 464 (Miss. 2002)
Listing of previous mentioned areas of practice does not indicate certification of expertise therein.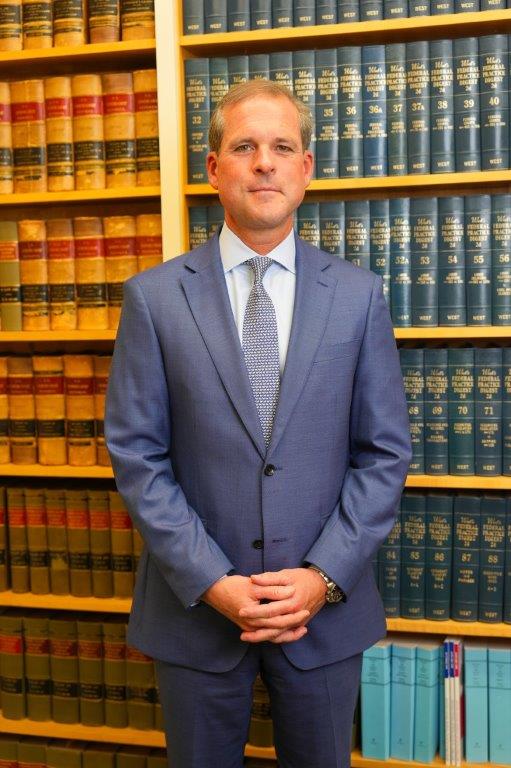 University of Southern Mississippi (B.S.B.A. 1992)

University of Mississippi (J.D., cum laude, 1995)
Agricultural Law
Commercial Litigation
Electrical Facilities
Electrical Cooperative Law
Insurance Law
Nursing Home Neglect
Personal Injury
Premises Liability
Products Liability
Professional Malpractice
Restaurant Liability
Subrogation
Transporation
Trial/Appellate Practice